Where can I meet CTS | Ferroperm?
Throughout the year, our experts in the Ferroperm™ Piezoceramics materials attend and exhibit at industry events.
Come and meet the team.
We like to talk to new and existing customers, share our knowledge and give advice on what are the best ceramics to choose for your application.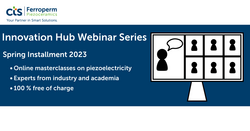 Webinar Series 2023 Spring
15 March - 3 May 2023 • Zoom
The Ferroperm Piezoceramics webinar series is back with the 2023 spring edition.
Join our R&D experts and renowned guest speakers on a guided tour through the world of piezoelectricity over the course of four 1-hour webinar sessions.
Participation is 100 % free of charge.
---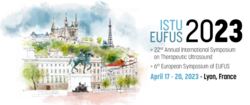 International Society for Therapeutic Ultrasound - Annual Symposium
17-20 April, 2023 • Lyon, France
Ferroperm Piezoceramics will attend the 22nd International Symposium for Therapeutic Ultrasound - held at the historic Palais de la Bourse in Lyon, France. Our sales team will stand ready to showcase our high-quality ultrasound solutions for therapeutic medical devices.
---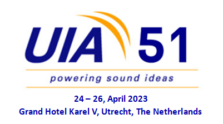 Ultrasonic Industry Association - 51st Symposium
24-26 April, 2023 • Grand Hotel Karel V, Utrecht, The Netherlands
Ferroperm Piezoceramics will be present at the 51st Ultrasonic Industry Association Symposium, showcasing our high performance piezoceramic solutions for ultrasound applications and sharing our expert knowledge. Have a look at the symposium program here.
---