Where can I meet CTS | Ferroperm?
Throughout the year, our experts in the Ferroperm™ Piezoceramics materials attend and exhibit at industry events.
Come and meet the team.
We like to talk to new and existing customers, share our knowledge and give advice on what are the best ceramics to choose for your application.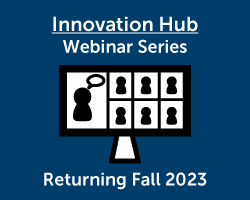 Innovation Hub Webinar Series 2023 - Fall Edition
11th October 2023 / 25th October 2023 / 15th November 2023 / 29th November 2023 • Online via Zoom
Our Innovation Hub Webinars will return this fall with more masterclass lectures on various piezoelectric topics, featuring our R&D ceramics experts as well as renowned guest speakers. Have a look at the program here - all webinars are free to attend.
---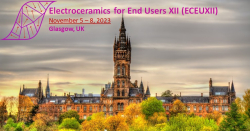 Electroceramics for End Users - 12th Joint International Meeting
5 - 8 November 2023 • University of Glasgow, Glasgow, Scotland
Several of our ceramics experts will be attending this event, presenting their recent work within the field of piezoelectric ceramics. List of abstracts and presentations TBA.
---